Image Carousel with 8 slides
A carousel is a rotating set of images. Use the previous and next buttons to change the displayed slide
Slide 1: Trivia

Slide 2: BBQ frisbee

Slide 3: bbq chat

Slide 4: bbq grill (Elena, Ben)

Slide 5: bbq grill (Ben, Sun, Roman)

Slide 6: Halloween

Slide 7: Halloween

Slide 8: Halloween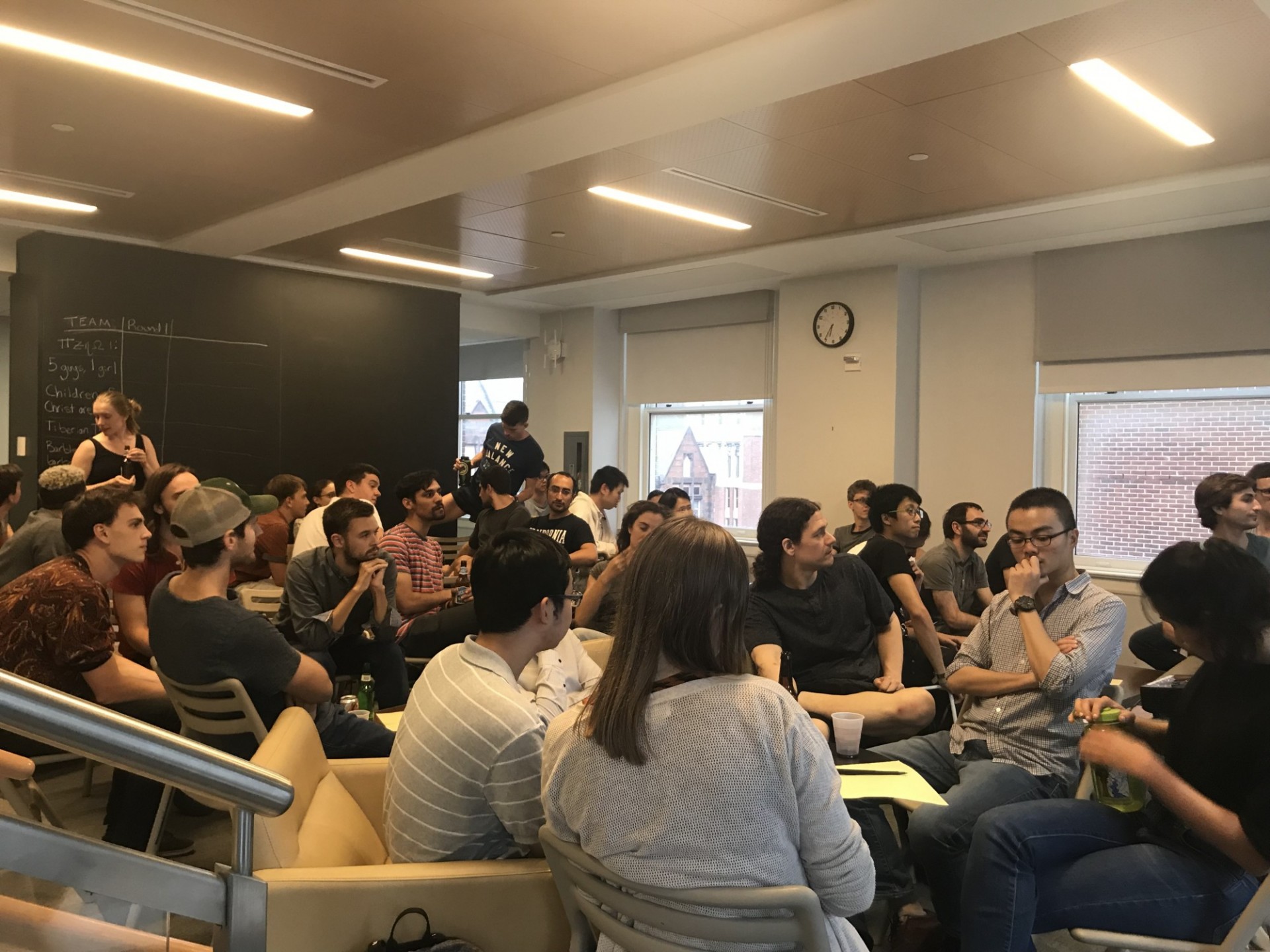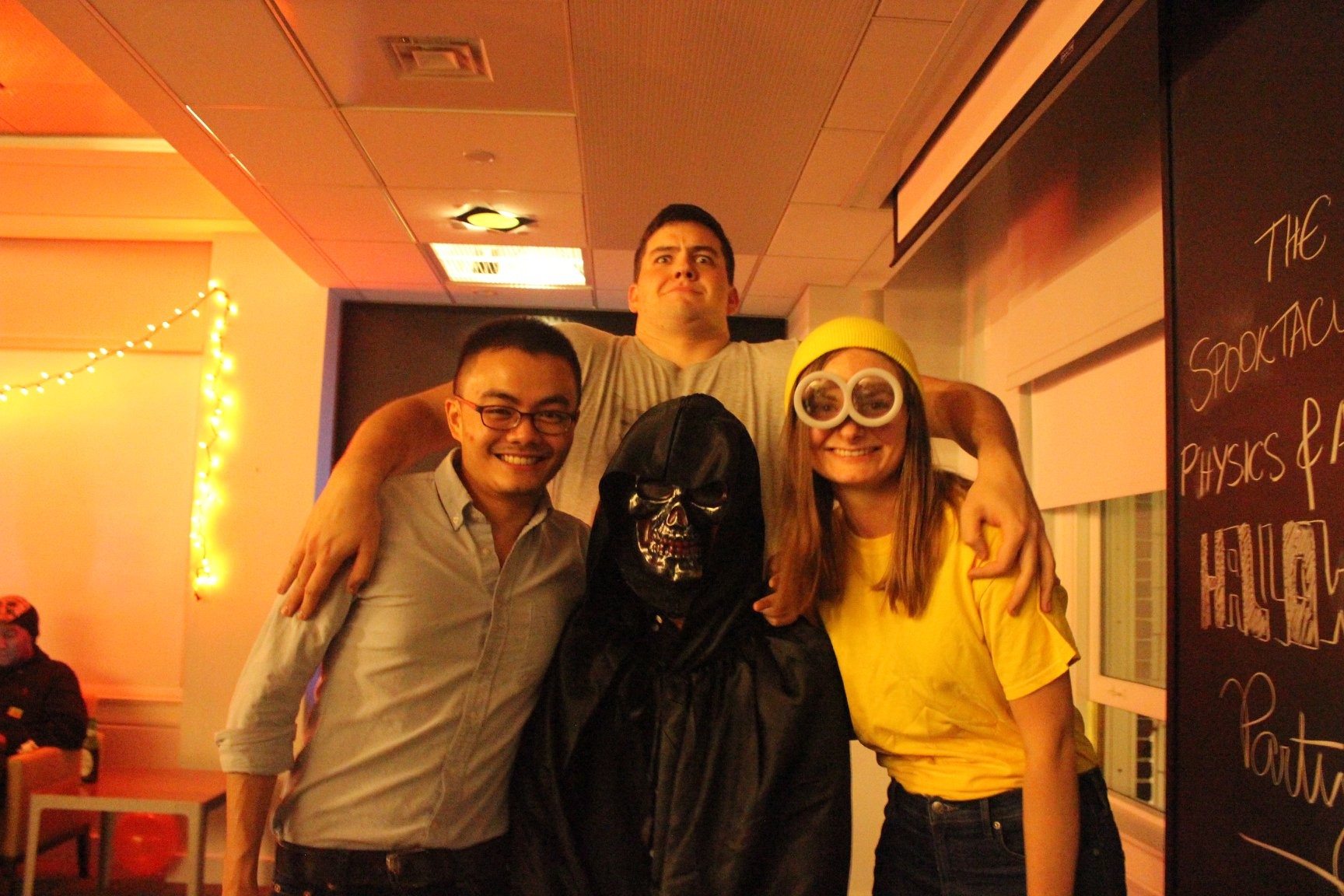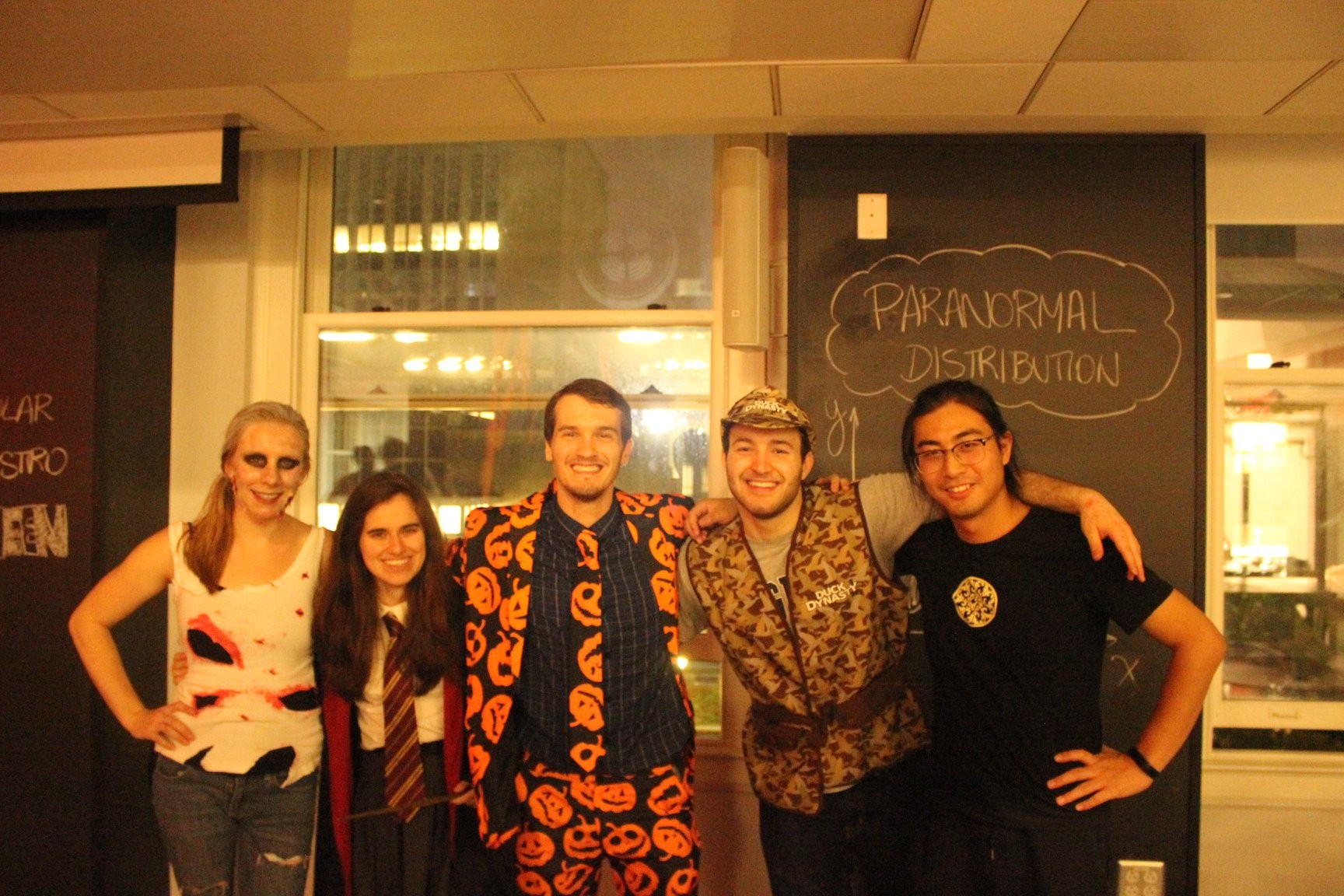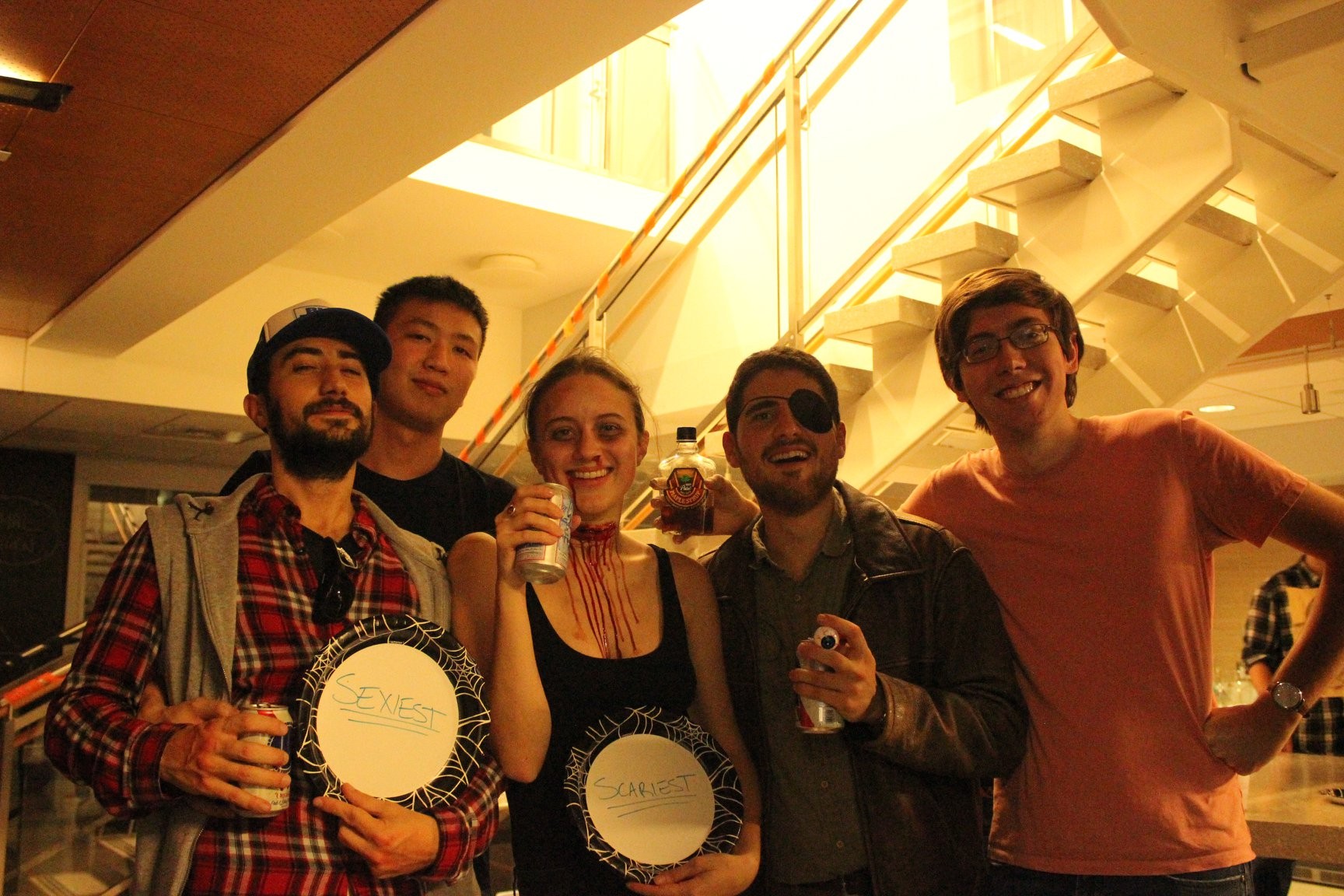 Previous
Next
The PGC organizes several Regular Social Events, as well as Advocacy Events when necessary. A list of these events can be found below.
Regular Social Events
Biweekly Happy Hour + Informal Talk
Online Coffee Hour (during COVID-19)
Annual Halloween Party
Annual Summer BBQ
Welcome Trivia Event
Recent Advocacy Events 
Summer funding town hall 
Black Lives Matter Town Hall
Mental Health Town Hall
In addition to these events organized by the PGC, there are other events organized by the Physics Department and/or Spectra that include but are not limited to:
Daily coffee hour
Pupin holiday Party 
Nevis Retreat 
Spectra annual liquid nitrogen ice cream study break
Spectra movie nights
Spectra lunches with faculty
There are no events to show with the selected date.
There are no events to show.
See current events